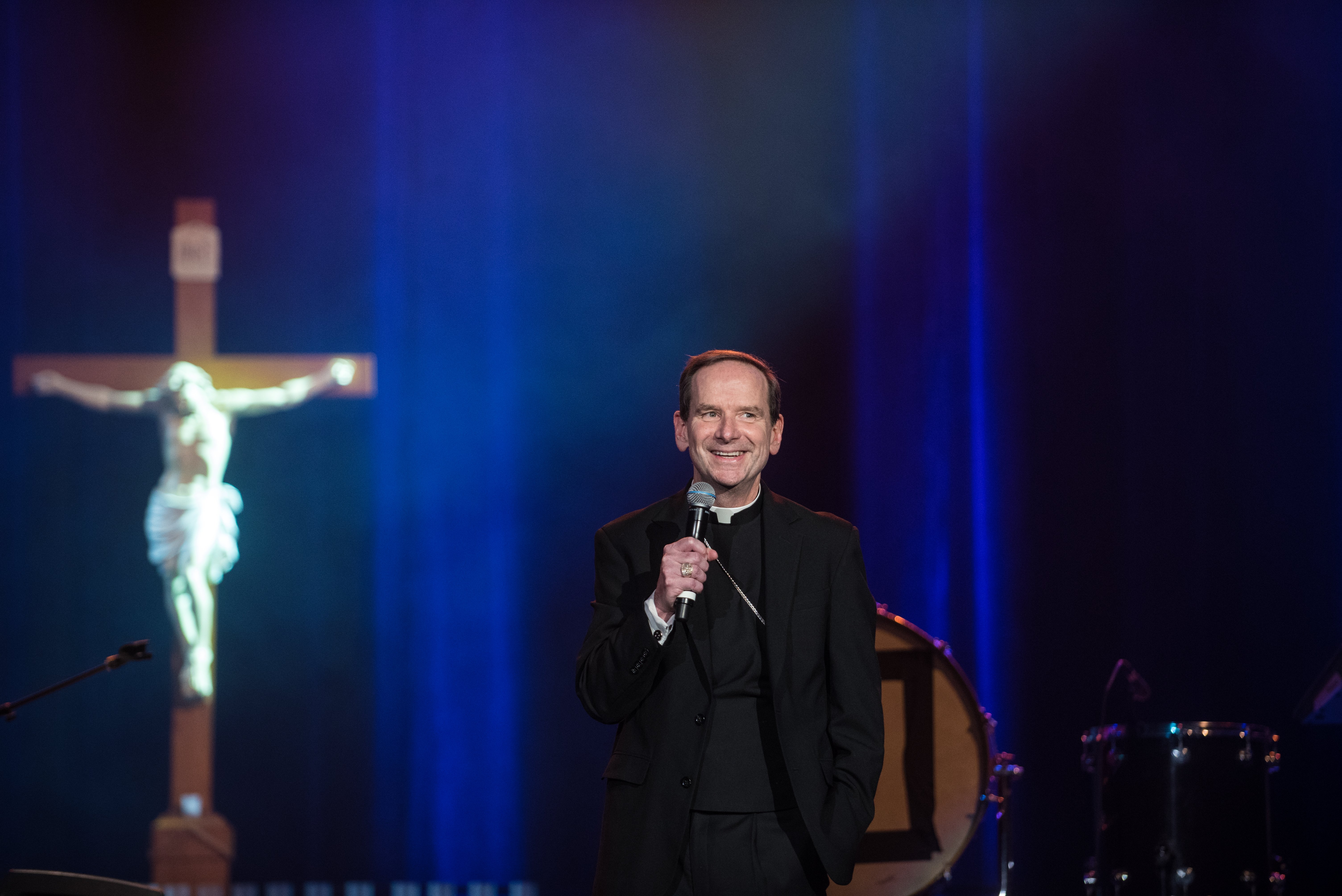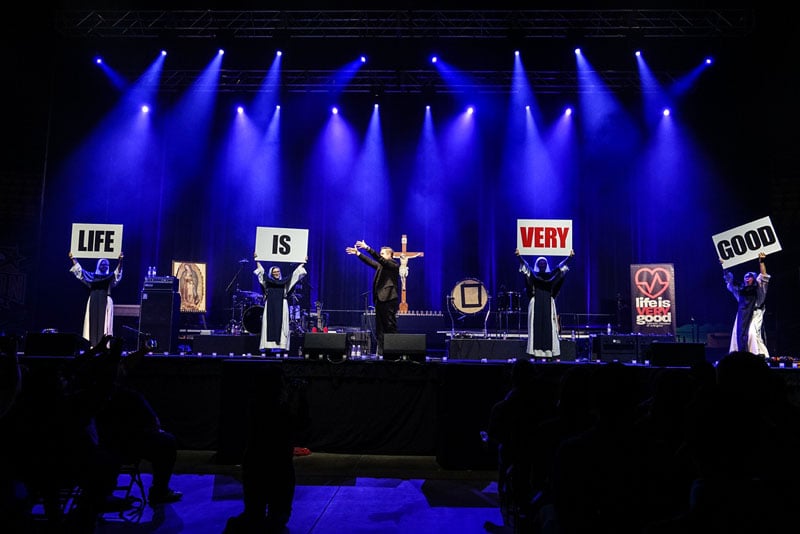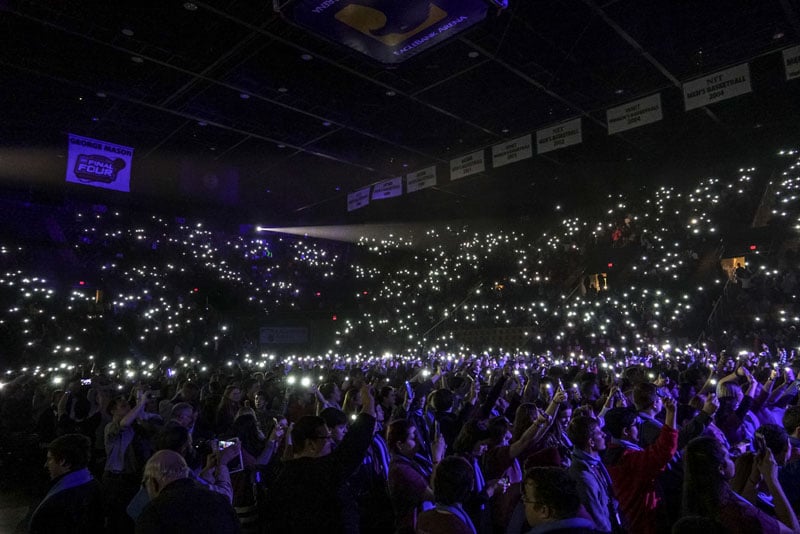 The Evening of Prayer is hosted by the Diocese of Arlington and is an opportunity to pray for the success of the March for Life in changing our hearts and those of others in this country.  If you would like to take a look at Life is VERY Good 2018, please check out this recap video.
The events will be held at the EagleBank Arena (formerly Patriot Center) on the campus of George Mason University.
Our St. Theresa's Group
We will depart from the upper parking lot – the newest parking lot located behind the Church, closest to the Greenway, at 5:30 and return at 10:45.  The event includes speakers, bands, Adoration with the our Bishop, confessions.  Dinner is not included so please have your teen eat before we depart.  They will have food and merchandise available for purchase in the arena.
Time & Date
Thursday, January 17, 2019
Doors open at 6:30pm
Featuring: Chris Stefanick, Steve Angrisano, I Am They & Fr. James Searby.
Address
4500 Patriot Circle, Fairfax, VA 22030 (click here for a Google map)
Promotional Video
The promotional video can be found here: LIVG 2019 Promo.
Registration Link
https://sainttheresaparish.com/life-good-evening-prayer-permission-slip/